19(10)
a public space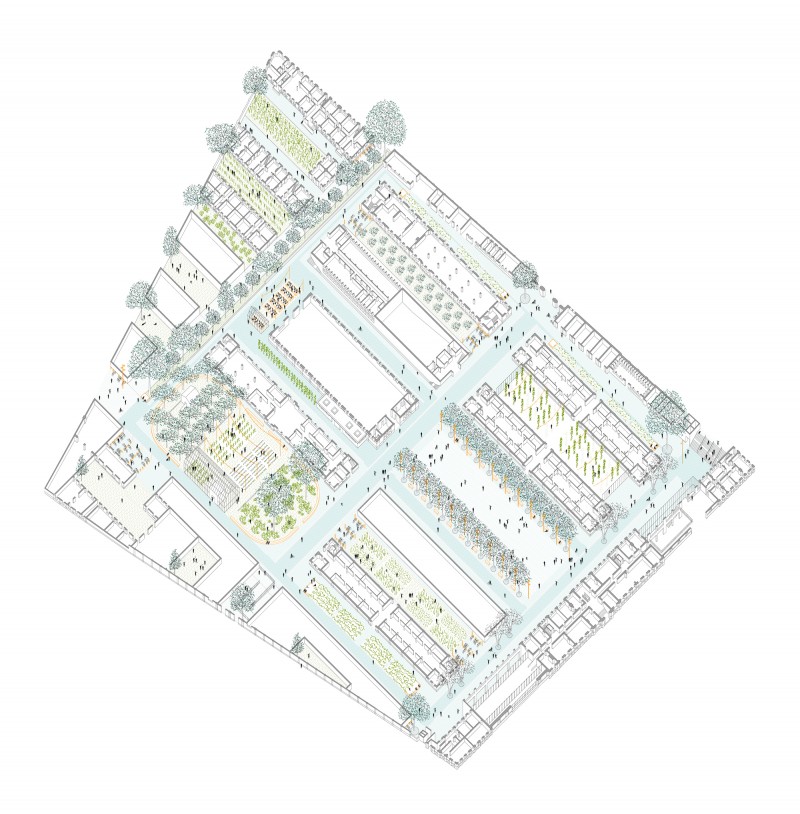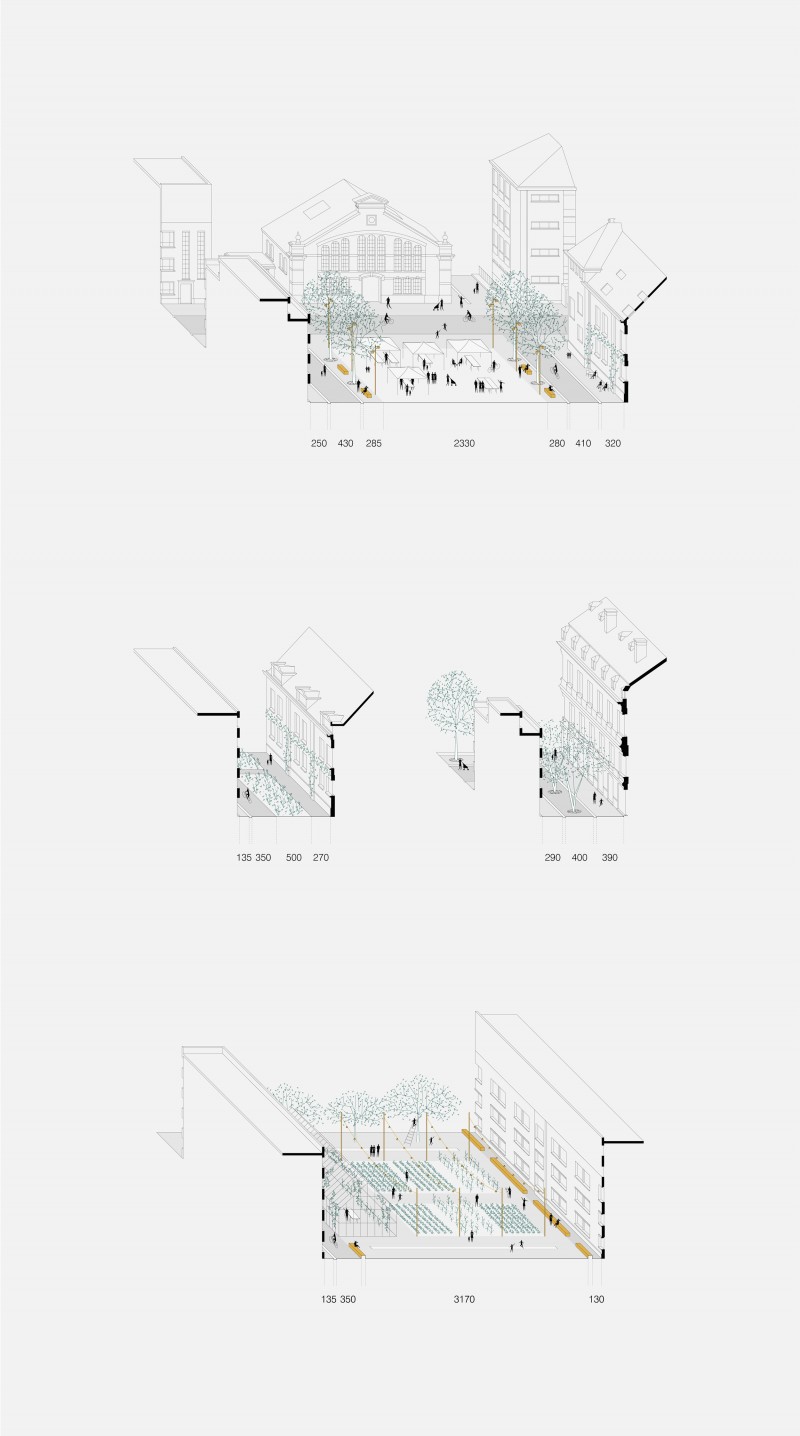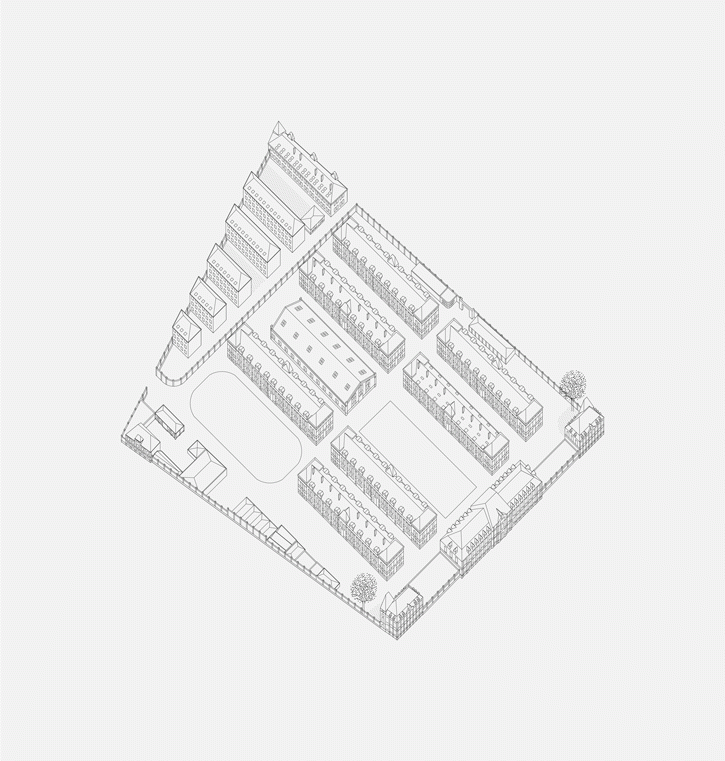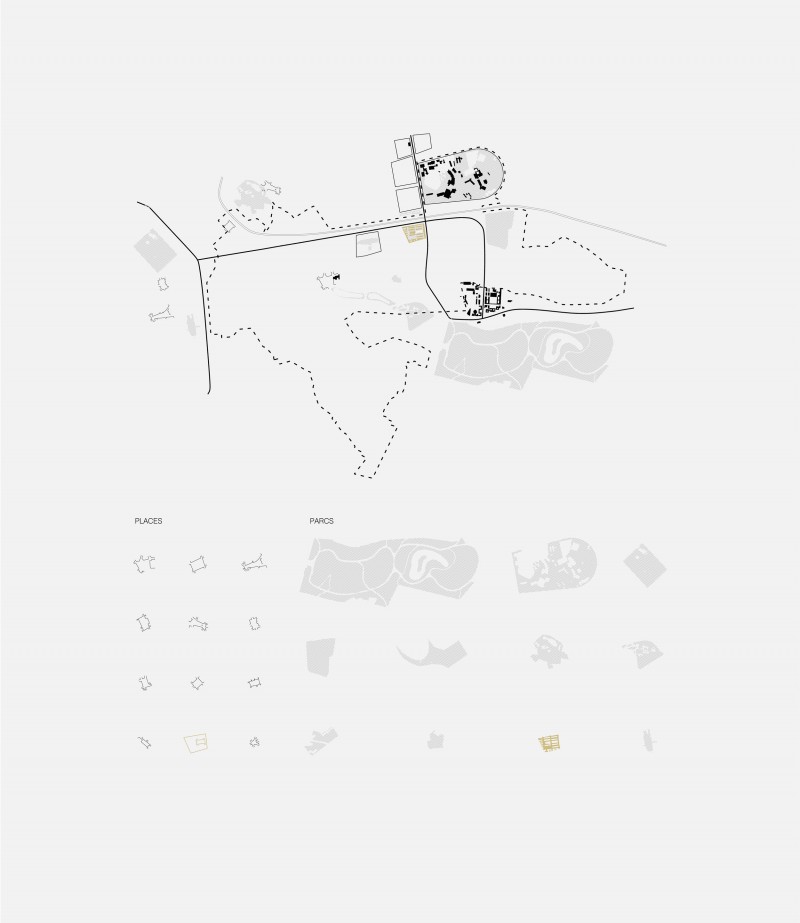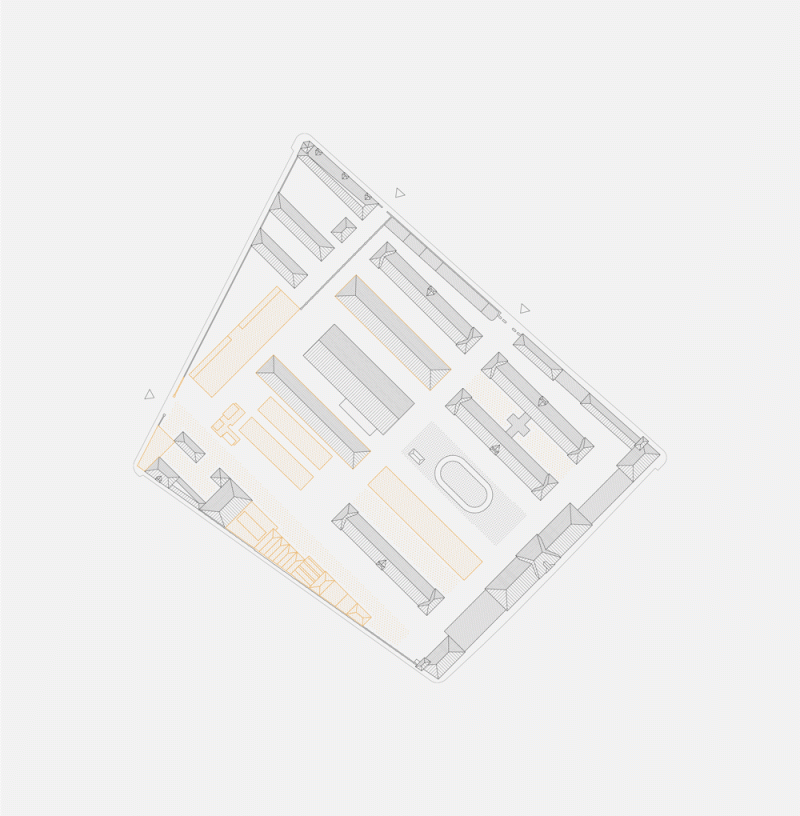 info
reconversion of an old military site into a mixed-use neighborhood
The competition proposal aims to transform the grounds of an old military site into a productive neighbourhood. Sorting its spaces as séjours or parcours, it develops a catalogue of tools and interventions allowing the project to generate a multiplicity of public and green spaces centred around the potential of their uses and capitalising on the existing qualities of the place.
---
Programme: public space, productive space
---
Location : Ixelles, BE
---
Client: Société d'Aménagement Urbain
---
Status: competition in 2019
---
Surfaces: n.c.
---
Cost: 4.125.000 €
---
Team: A.M. A PRACTICE., architecture and urbanism + ATELIER VELDWERK, landscape + SWECO, engineering and costs management and bim / ARCHITECTURES PARRALLÈLES, conservation / VETO, health and safety coordination